Development of Infrastructure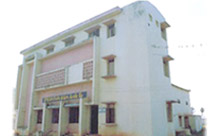 The construction of a beautifully designed library building was completed by 1972 and it was furnished on modern lines with maximum facilities for students and staff. A gymnasium with the necessary equipment and an indoor shuttle badminton court was constructed in 1975 and consequent to a donation of Rs.25,000 it was named after Kolli Lingaiah of Bhushanagulla. The first Post-Graduate course M.Com. was started in the year 1974-75. The Silver Jubilee of the college was celebrated in a grand way in 1976 and Sri Jalagam Vengala Rao, the then Chief Minister of Andhra Pradesh, inaugurated the celebrations.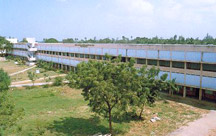 A Library for Post-Graduate courses was started in the college in the early 1975s itself. A separate building for Junior college was constructed by the early 1980s and it was named Yerneni Govindaiah Junior College Building in recognition of a donation of Rs.1.00 lakh by his son Sri Rama Chandra Rao. In view of the great demand for computer-oriented courses the high-tech courses like B.Sc. (Computer Science) and B.Sc. (Electronics) were started in 1991.
In order to enable the artistic inclination of the students to blossom, Akkineni Kalapeetam, the Fine Arts wing of the college was started in 1994 to expose the students to the latest artistic trends and they are also provided with ample opportunities to display their talents.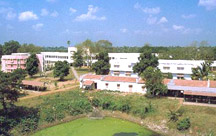 M.B.A., M.Sc. (Mathematics), M.C.A., M.Sc. (Computer Science) and B.C.A. courses were started during the same decade. The College Committee established a sister institution called A.N.R. College of Education for conducting the B.Ed. course in 1999. Most of these new courses were accommodated in the existing buildings of the campus, which is situated on a rectangular site of 10 hectares, and construction of new buildings was undertaken as per requirement.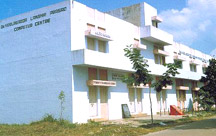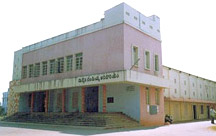 In the year 2000, we have added a Women's Wing of the 4(A) Girls BN. N.C.C. to the Men's Wing of 16(A) BN., which has been in existence since 1957.